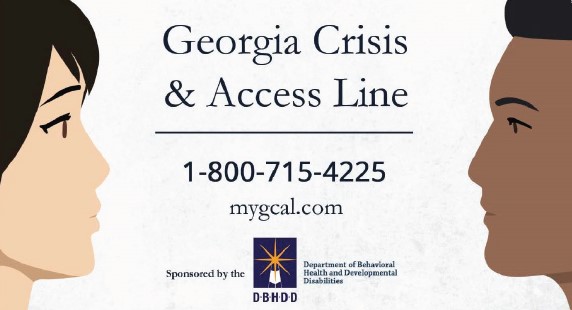 Virtual Support Groups
(Click on the associated link to register!)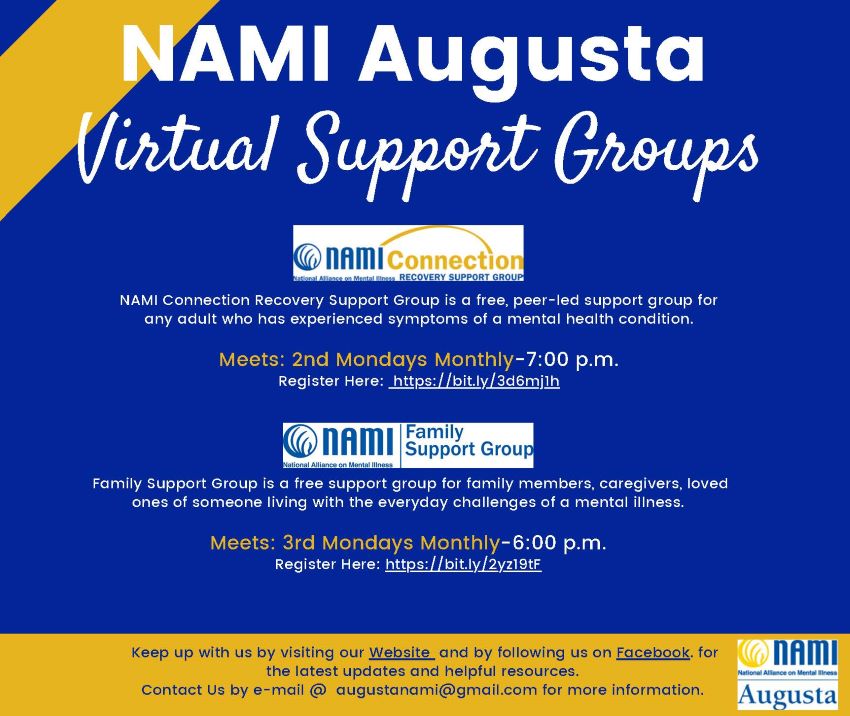 COVID-19 NAMI Augusta Updates
Educational Sandwich Seminars are temporarily canceled until it is safe to resume in-person meetings.
"MINORITY MENTAL HEALTH: IT MATTERS" A Virtual Panel Discussion
A panel discussion organized by Warren Bowman Jr., CPS in collaboration with BLACC and sponsored by NAMI Augusta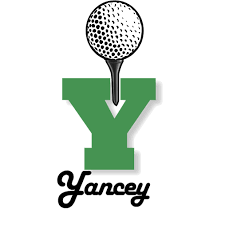 Thank You to the Bert Yancey Mental Health Golf Tournament
NAMI Augusta would like to express it's sincerest gratitude to the Bert Yancey Mental Health Golf Tournament for their annual contributions to our organization that assist in our continued efforts to support, educate, and advocate for the mental health community in the CSRA
Let Us Help You and Your Loved One's 
NAMI, the National Alliance on Mental Illness, is the nation's largest grassroots mental health organization dedicated to building better lives for the millions of Americans affected by mental illness. NAMI Georgia is a 501.c.3 Charitable Organization. 
Thank You to Reid Memorial Presbyterian Church 
Many thanks goes out to the staff at Reid Memorial Presbyterian Church for their generosity in accommodating NAMI Augusta over the past 15 years in the use of their Fellowship Hall for our monthly meetings. They have been a dedicated resource that continues to aid us in the ability to provide the education and support to individuals living with a mental health condition and their family members.
Thank You Cardboard Castle Games for Your Generous Donation!