Serenity Behavioral Health Systems is looking to add another CPS to their Peer Support Program. Check out their Indeed listing below if interested!
We need YOUR help supporting our Augusta Support Groups
Learn how you can get involved today! Email: FAMILYPROGRAMS@NAMIGA.ORG
Together We Are here for you
Please join us on the second Monday for the Connection
Recovery Support Group and the third Monday for our
Family Support Group. 
For more information visit Our Support Page
In Crisis
Quick information for those in need
Covid Information

For more information visit the In Crisis page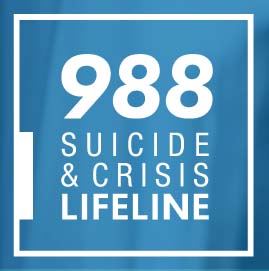 About 988
In 2020, Congress designated the new 988 dialing code to be operated through the existing National Suicide Prevention Lifeline. Here are some resources about this vital first step towards a transformed crisis care system in America.
Support Groups
Because we are in this together and you are not alone
In Crisis
Because we are in this together and you are not alone
Education
NAMI has a variety of free mental health education resources
Advocate
People living with mental health conditions must know that they are not alone
Gallery
Take a look at our collection of photos and videos of our local Augusta Chapter
NAMI Augusta is Augusta's Voice on Mental Health. We're here for you. No matter what.